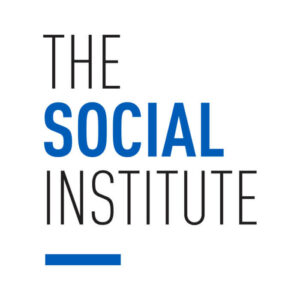 WE'RE ON A MISSION TO FUEL STUDENTS' HEALTH, HAPPINESS, AND FUTURE SUCCESS.
The Donoho School has partnered with The Social Institute on a new, exclusive social media education program that teaches how to use social media in a positive way.
The Social Institute (TSI) provides a gamified, online learning platform that empowers students to navigate their social world — social media and technology — to fuel their health, happiness, and future success. By reinforcing character strengths like empathy, integrity, and teamwork and by showcasing their role models (from student leaders to U.S. Olympians), we use a relevant, positive approach to inspire students to make positive, high-character choices. 
TSI was founded by Laura Tierney, a social media expert who previously managed social media for espnW, Nike, Disney, P&G, and Duke Men's Basketball. A life-long competitor, Laura is also a four-time Duke All-American Athlete, two-time team captain, and Duke Athlete of the Decade.
Our unique, positive approach has been featured in the Washington Post, NAIS Magazine, ISTE, and has been applauded by Melinda Gates. We have partnered with Ravenscroft School, Gaston Day School, Bryn Mawr School, Gilman School, Woodward Academy, U.S. Olympic athletes, Duke Men's Basketball, ESPN, and other forward-thinking institutions around the nation.
How we are empowering school communities:
#WinAtSocial LIVE: A student-led, social-emotional, remote or in-person advisory program addressing timely topics each week.
#WinAtSocial Gamified Curriculum: Turnkey, 4th-12th Grade, full-year curriculum addressing social-emotional learning, social media, and technology delivered easily and flexibly during Advisory, Homeroom, Health Class, Residential Life Programming, or Community Time.
Parent Resources: Help your parents stay ahead of the curve and help their children make positive choices with our parent presentations and content.
Webinar or In-person Student, Parent, and Educator Presentations: Excite and empower students, parents, and educators with our popular presentation about social media, technology, and social-emotional learning.
Our materials are uniquely developed with students – and snicker-tested – to ensure that lessons are respected and embraced by students.
With experience in world-class athletics, education, social media, technology, and parenting, our team stays in touch with student experiences alongside our forward-thinking partner institutions across the country.
Rather than focusing on the negatives of student behavior, let's work together to inspire positive, high-character choices to #WinAtSocial.